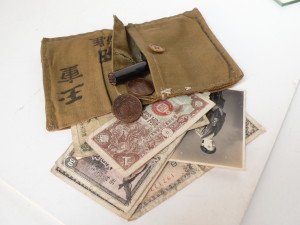 In the second and last part of  our interview with Spanish author and collector Agustin Saiz Martinez, he talks about acquiring militaria specifically from the Sino-Japanese War, and about the need to be very careful about the large amount of fake Chinese-made items in circulation, much of it very hard to tell apart from the real, 70-year-old objects.
Are the items in your collection all Japanese, or do you also have items from the Chinese side?
– No, unfortunately, I don't have any objects from the Chinese side, these are very difficult to find and above all to locate and date.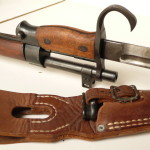 Specifically regarding the Sino-Japanese War, it's my impression that there are very few Chinese items left. Is that correct?
– China now is a very rich and powerful country, but back in the 1930s and 1940s, after the war, all the material was destroyed or worn to shreds. People were very poor. Most of the objects you will be able to find has been excavated from the battlefield and is in a very poor preservation.
Is the market for objects from the Sino-Japanese War getting more competitive with the growing incomes in China?
– I should think so, but be aware of the copies. They produce them to a very high standard, using old-fashioned materials and manufacturing methods.
Since copies are so frequent, should collectors be careful about buying on eBay, and if they do decide to use eBay, how can they be sure they get the real deal?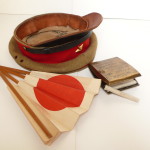 – Chinese copies are sometimes quite difficult to detect if they are aged, especially if you only have Internet pictures of an object to go by. They are experts! You should be especially careful with pieces of equipment made of canvas and leather. If you buy on eBay, always pay with Paypal, and make sure you have the option of returning the item. Check the thread with which the objects are sewn. Old thread is difficult to obtain and doesn't work very well in modern sewing machines.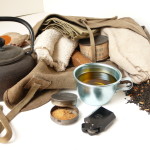 Do you have any advice for new collectors who want to specialize in Chinese objects from the Sino-Japanese War? Where should they look?
– You can always find some a few dealers in eBay, but they are few in number, and sometimes you will have problems with the language and customs procedures. The main requirement for a good collector is to have patience, and some money.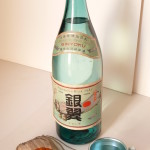 Patience is needed not only to find the objects. You must have time to investigate, using original documents and second-hand literature and visit museums. I don't know China very well, but as far as I know there are many antique dealers, and every day there are more people with money that collect art objects. Language is a big problem for communication, and there is not much information around.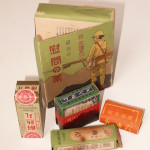 The photos taken by the well-known journalist Robert Capa in the Sino-Japanese War are something to start with. It's important to know in detail what you want to buy and collect, and the best solution is to go to the country of origin to find it. Immerse yourself in antique shops and flea markets and learn the purpose of the things and their origins. To me, that's the essence of collecting!